Welcome
To
Best Eyebrow & Wax
We are here to give you the best beauty care that you will get. It's not just our profession, but also our passion.
We love to see your happy faces and we make sure you have those happy faces and best treatments when you leave.
We love seeing new customer's everyday of our day. We mostly believe in building relationship with our customers than doing business.
Overall, our prices are affordable and easy to understand. We always have amazing deal during the holiday seasons.
We appreciate your interest and look forward to earning your business. Please take a few minutes to browse our site.
If you have any questions or comments, please contact us. We're glad you're here and hope to hear from you soon.
Google Reviews
I've been following Dipika, she has great eyebrows skills. Definitely has shaped my eyebrows to look amazing naturally. I drive all the way up north Jersey just to get them done with her. Plus the place is nice and clean cant wait for my next session. Thank you love

paulina vilana


November 24, 2019

Dipika has been doing my eye brows for years now and I can without a doubt say that she is awesome. She listens to and guides you to help ensure they come out as you'd like. Prior to my wedding I had an area that just would not grow hair quickly so she recommended natural ways to enhance their growth. She truly cares about making sure her clients are satisfied. I will continue going to her!

Dina Raval


January 2, 2020

My eyebrows are difficult to shape because I have a scar on one of them. Dipika is the only threader who has been able to shape my eyebrows to my liking. She listens to my preference and has always been consistent with how she has threaded my eyebrows. I highly recommend her. She's professional, personable and very skilled.

Carolina Perez


February 27, 2020

Dipika has been my go to for the last few years now! Everywhere she goes, I go!! She definitely takes her time with each client & makes sure they are happy with every visit. I'm super picky, but it never fails every time I see her that she always does an awesome job. Highly recommend her to everyone I know 🙂

Angela Pangilinan


December 18, 2019
OUR PRICING
Check our price for all services. we provide best services to our valuable customers.
Threading
Eyebrow Threading

–

$6

Men's eyebrow

–

$8

Upper Lip

–

$4

Lower Lip

–

$3

Forehead

–

$5

Side

–

$8

Chin

–

$8

Full Face

–

$25
Waxing
Under arms

–

$10

Full arms

–

$25

Half arms

–

$18

Full legs

–

$45

Half legs

–

$25

Full back

–

$30

Half back

–

$15

Stomach

–

$20

Bikini

–

$15

Brazilian

–

$35

Full Body

–

$120
Facial
Regular Facial

–

$40

Deep Cleansing facial

–

$50

Diamond facial

–

$90

24 carot gold

–

$80

–
–
–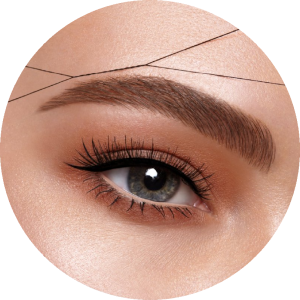 Contact info
652A ALLWOOD ROAD, CLIFTON, NJ-07012
Working Hours
Tue to Sat

10AM to 7PM

Sunday

11AM to 4PM

Monday

Closed